As one PSA manager recently pointed, the 205, first model in the saga of modern-era small Peugeots, lost the CotY award to Fiat Punto by a small margin 36 years ago. New Peugeot 208, Car of the Year 2020, stages kind of a cold and distant revenge in the segment, even if the manufacturer has not been short of CotY titles lately: three now since 2014.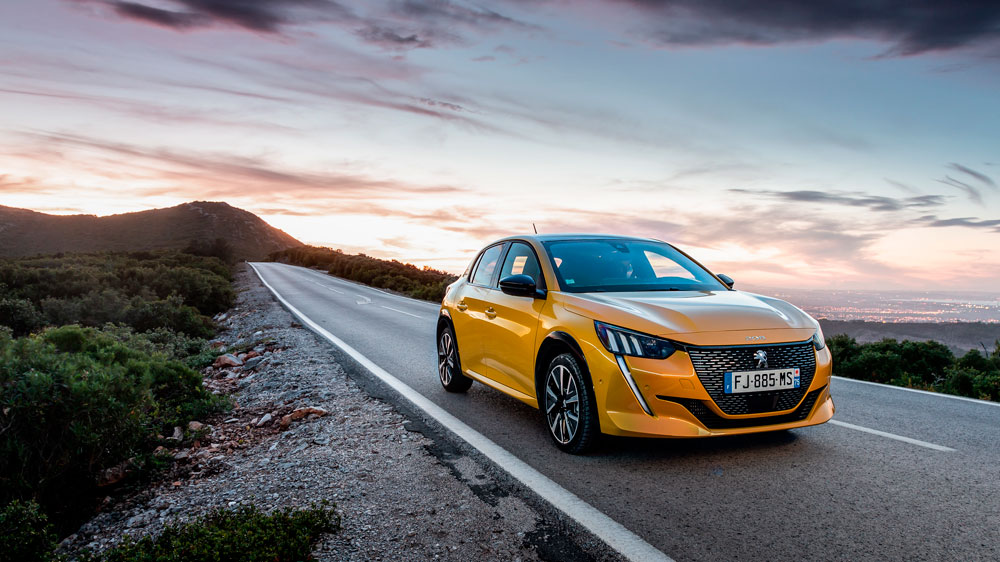 Peugeot 208, Car of the Year 2020
The new 208 has been highly demanded since its very introduction in the market because of its style, functionality, efficiency and value for price. Just one 5-door body offer, yes; but diverse and well-spaced trim levels, nice petrol and diesel engines and, most of all, the aura of a full-electric version for which its platform had to be readied since the beginning of development. The e-208, therefore, has the same room and luggage space than its thermal-engine siblings.
The small Peugeot has an urban vocation, even if the current top petrol version offers from its 130 hp engine and 8-speed automatic transmission as a lively performance as to gladly hit the road. The e-208 suggests a shorter ambition for long trips, but a full suitability for peri-urban settings. Acceleration exceeds by far any real need in those environments, and top speed is wisely limited to 150 km/h. From a three-phase Wallbox, a full charging will take just five hours. From a 100 kW rapid charger, an 80% of capacity in the 50 kWh battery should be reached in half an hour.
Every new 208 –the e-208 too- is enjoyable to drive because of its quick steering and agile handling, a trade mark of Peugeot. If exterior style is bold and appealing, the cabin looks are even more. The Peugeot-typical i-Cockpit shows the 3D instrument panel over the small steering wheel, and the central digital display is slightly oriented to the driver, with the now typical row of toggle switches below it. A nice air of perceived quality and good equipment exudes all over the interior. In summary, a winner in CotY contest and certainly in the market. Excerpts from the jurors: "The best small Peugeot in years: It looks great, comes with competitive powertrains and even an EV with more than adequate performance."
"A complete car in all aspects: beautiful design, sporty and it offers diesel, gasoline and 100% electric options."
"The choice of subcompact EVs is getting larger. The 208 is really a good alternative in its segment, and that applies also to the combustion-engine versions."
"The design (r)evolution of the new 208 is a big success. Both outside and in, the car made a big step forward." "Peugeot 208 beats its main competitors in the small car segment with the choice of powertrains. It is also a pleasure to drive."
"A car that combines safe and rewarding driving performance with a highly appealing exterior and interior style."