Protagonist in Geneva Palexpo announcement, the Volkswagen Passat has proven itself a clear winner of Car of the Year 2015 award, receiving a total of 340 points and 30 top marks from the 58 jurors.The unconventional Citroën C4 Cactus was second in preference, with 248 points, and Mercedes-Benz C-class was left not far behind, with 221 points.
After 41 years on the market, the Passat has become the symbol of success for the Volkswagen brand - the most popular model in its current range. This formula for success is carried forward in the new 2015 Passat, a car that sits comfortably between the premium and mainstream market segments. This is a completely new model built on VW's acclaimed MQB platform, yet it retains the unmistakable exterior design that underlines its continuity with the Passat heritage.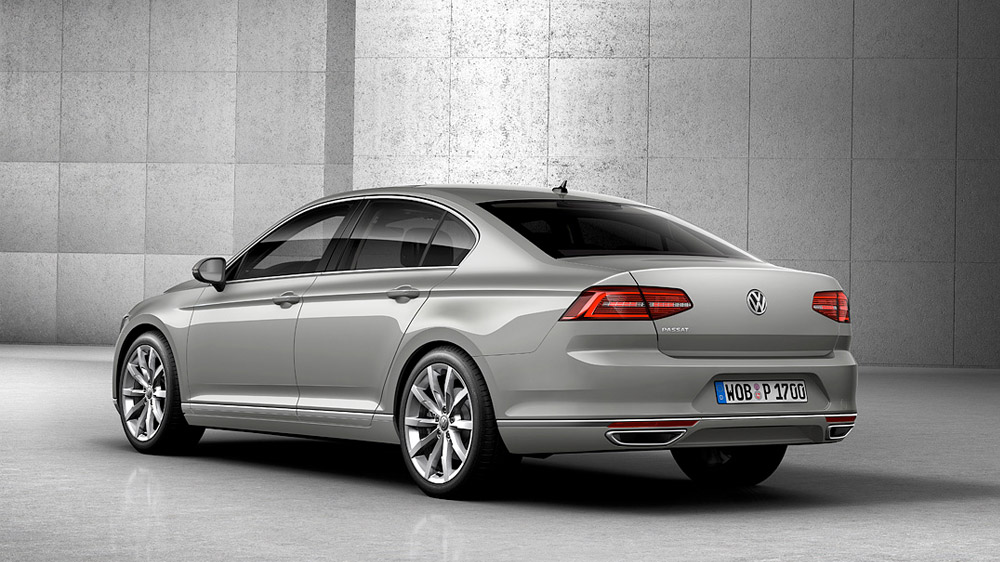 Volkswagen Passat, Car of the Year 2015
The CotY 2015 winner is a typical VW in that it delivers quality and functionality in every aspect. It's more lightweight than the outgoing model while at the same time improving in terms of body stiffness. It is more compact in terms of its footprint on the road than many competitors in its segment, yet it's very roomy inside and offers the biggest luggage space in the class, especially when it comes to the Variant - or estate - version. A new Passat Alltrack version, based on the Variant, will soon arrive on the market as well. Excellent road behaviour combines with a comfortable ride to round off its fun-to-drive character.
In terms of powertrains, the Passat range features a wide array of impressive fuel efficient engines, exemplified in its range-topping diesel version, a twin turbo 2.0 TDCI with 240 hp combined with a new 7-speed DSG automatic transmission. It also boasts a selection of very efficient petrol engines starting with the economical 1.4 TSI.
And VW's continual focus on innovation is exemplified in the new plug-in hybrid Passat, the GTE, due for market in the coming months. This car offers a range of 50km in electric mode with fully charged batteries alongside a combination of petrol-electric hybrid power when the batteries work together with the 156- hp 1.4 petrol engine, creating a overall power output of 218 hp and outstanding homologated fuel consumption.